News: Getting Sugar out of Hospitals
March 13, 2020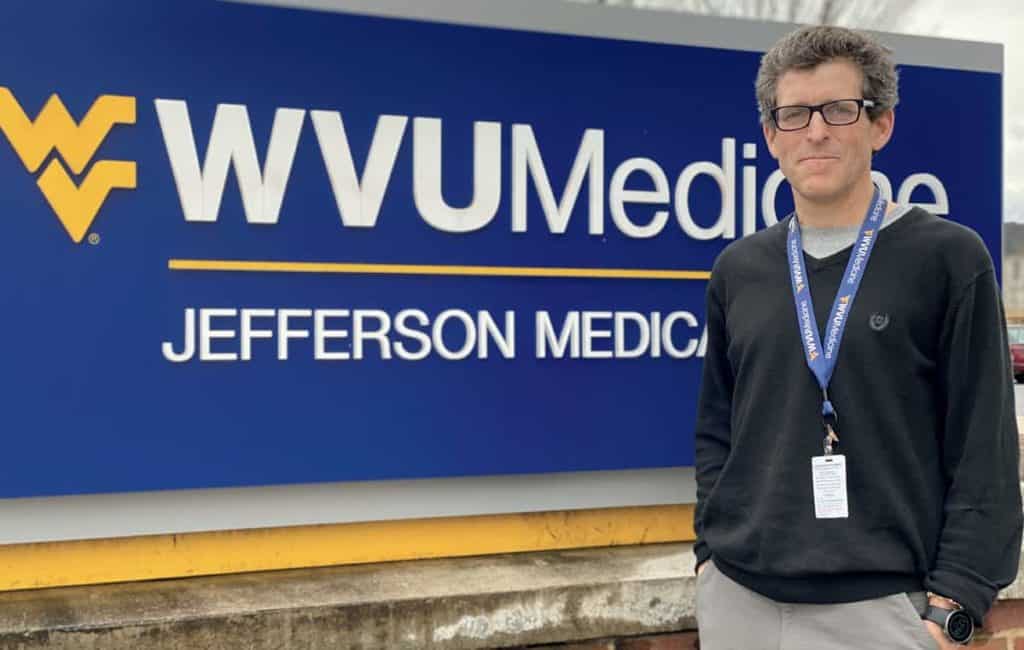 After years of advocacy by Dr. Mark Cucuzzella, WVU Medicine Jefferson Medical Center removes all sugary drinks from its vending machines and cafeteria, proving that hospitals can be beacons of health.
West Virginia Living Magazine, Spring 2020
Written and photographed by Nikki Bowman Mills
Imagine this scenario. A patient with lung disease goes to the hospital, and the doctor says, "Smoke a cigarette, it will make you feel better." Ridiculous, right? Now imagine this: A patient with diabetes goes to the hospital. While the patient is lying in bed, the doctor visits and lunch is served—chicken pot pie, side of rice, steamed broccoli, graham crackers, and a bottle of apple juice. The doctor is explaining to the patient the importance of controlling blood sugar levels through lowcarb food choices. The patient looks down at his tray and says, "You're telling me that this stuff is killing me? Then why are you serving this to me?"
And this is happening all the time, all over the state. Except in one place—WVU Medicine Jefferson Medical Center—in large part thanks to Dr. Mark Cucuzzella. He is a man on a mission and, after hearing his story, you'll agree: It is time for others to follow suit. West Virginia has the highest rate of diabetes in adults in the nation—16 percent. In addition, more than 500,000 people in West Virginia—a staggering 36 percent of the adult population—have prediabetes, and most are not even aware. Those staggering statistics mean that nearly half of our state's population is diabetic or pre-diabetic. And this insidious disease is striking the youngest among us at an alarming rate.
"The environment is set up to make kids sick, and it is federally subsidized," says Cucuzzella. "If kids go to school and drink two cartons of strawberry or chocolate milk a day for free, funded by the federal government under the assumption that this is healthy, we're basically giving them a toxin—poisoning them—in plain sight."
The addiction to sugar starts young and, according to Cucuzzella, the only way to tackle the problem is to change our federal and state policies. "The World Health Organization, even in their position statements, which are generous on sugar because they're assuming people are healthy, say we should have no more than six teaspoons of added sugar a day," Cucuzzella says. "But we're feeding kids six to seven teaspoons of added sugar in one carton of chocolate milk—and that's just in one carton of milk. They drink two cartons a day. So 14 teaspoons of added sugar from just the milk. It's criminal."
Cucuzzella knows firsthand the dangers of diabetes. As a general practice physician who served in the military, he supervised a newly implemented fitness test for soldiers. He noticed that obesity was the big reason soldiers failed the test. "I realized pretty quickly, I didn't know anything about obesity. What we learned in med school is, burn more calories than you eat. If you are fat, then you have a problem with willpower. But now we know that's not the complete story."