Blog: L-CAN Members Address U.S. Nutrition Leaders in Houston, Texas
February 11, 2020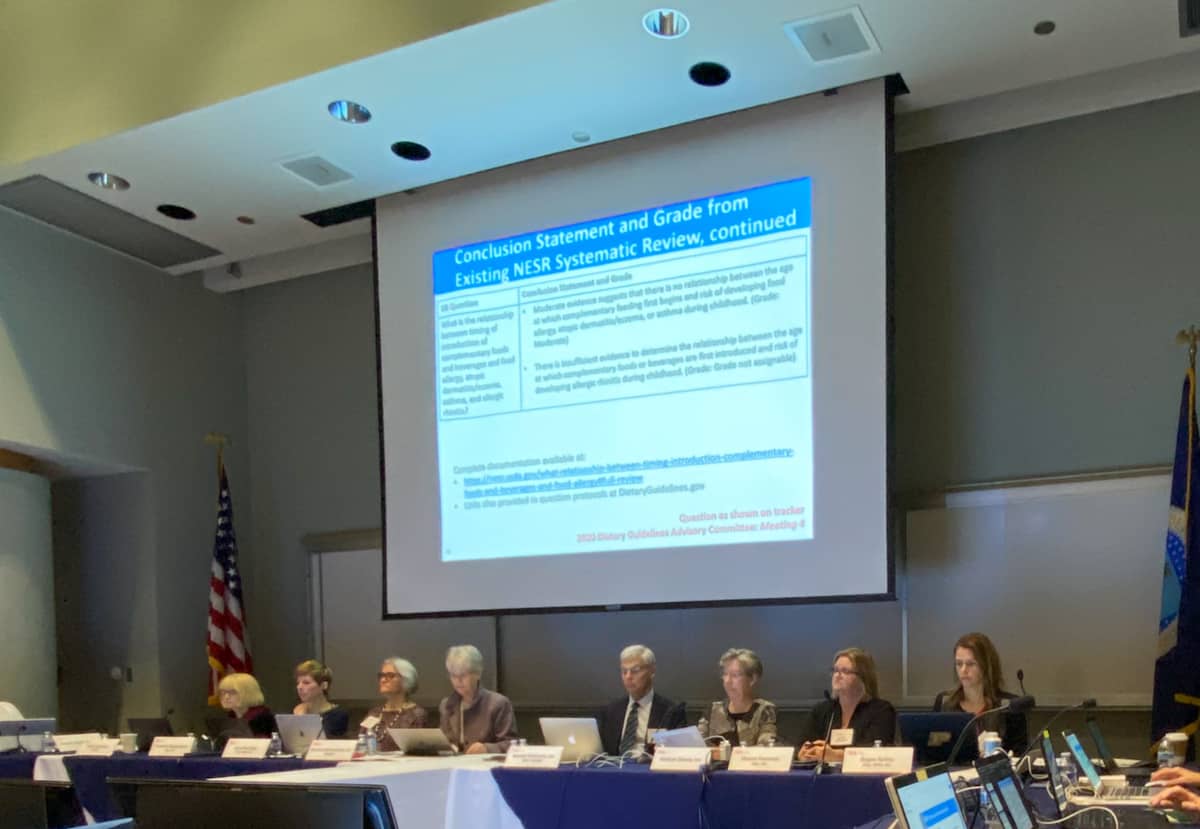 On January 24th, seven members of the Low-Carb Action Network (L-CAN) made oral comments at the fourth meeting of the advisory committee for the 2020 Dietary Guidelines for Americans (DGA), the nations' most influential nutrition policy. L-CAN doctors and others urged U.S. nutrition leaders to add a true "low-carb" dietary pattern as one option to the guidelines. The committee is currently considering a "low-carb" diet option, in addition to its three, existing high-carb options, but critics say that the committee is defining the diet incorrectly—not according to standards in the field— and that therefore  the resulting analyses will yield unreliable results.
The committee heard testimony from expert doctors, including a Harvard professor and a Houston cardiologist, among others. Individuals also spoke, describing their own transformative accounts on a low-carb diet.  These commenters shared a common theme, namely the need for the DGA Advisory Committee to adopt a true low-carb diet as one viable option in the 2020 Dietary Guidelines for Americans.
Public Comments Highlights
Chris Palmer, M.D., Director, Department of Postgraduate and Continuing Education, Assistant Professor of Psychiatry, Harvard Medical School
Harvard physician and researcher Chris Palmer explained how he has seen firsthand the benefits of a low-carb diet in his medical practice. He specifically mentioned a schizophrenic patient of his who was able to lose more than 150 pounds on a low-carb diet. To this day, this patient is still working hard to lose even more weight and improve his health. Palmer emphasized that a low-carb diet is the reason his patient is so motivated and successful.
Nadir Ali, M.D., Chairman, Department of Cardiology at Clear Lake Regional Medical Center, Research Professor, Department of Nutrition and Applied Science at the University of Houston Clear Lake
Cardiologist and chairman of the Department of Cardiology for a major hospital system in Bay Area, Houston, Dr. Nadir Ali spoke to the medical benefits of a low-carb diet. He detailed how his  patients struggled with obesity and developed heart disease while strictly adhering to the government's nutrition advice. Dr. Ali pointed to a number of robust clinical trials that demonstrated that a low-carb diet can help reduce blood sugar, blood pressure and improve cholesterol quality.
Anthony Gustin, D.C., M.S., C.S.C.S., C.C.S.P.
Dr. Anthony Gustin pointed out that hundreds of low carb studies over the last five years have been ignored by the DGA. He called on the USDA/HHS to incorporate these studies when updating the guidelines. He also spoke about the need to update the science on saturated fats.
Doug Reynolds
Doug Reynolds, CEO of LowCarbUSA, a conference series focused on the science of low-carb diets,  addressed the vast amounts of clinical experience that he says confirm the effectiveness of  low-carb diets. He talked about the clinical trials demonstrating that a low-carb diet contributes to the reversal of a number of chronic diseases, including type 2 diabetes and non-alcoholic fatty liver disease.
Larry Diamond
Larry Diamond explained how a low-carb diet saved his life. In 2013, Diamond had reached a point  where he was morbidly obese and at risk for significant health complications. Diamond chose to turn his health around with a low-carbohydrate diet. He has lost 120 pounds and continues to feel energetic every day.
Amy Eiges
Amy Eiges commented on how the current Dietary Guidelines for Americans failed her. She tried many times to follow the diet as prescribed by the Guidelines, only to end in failure. Finally, she tried a very low-carb diet and lost 170 pounds.  She said, "it's not that we were fat sick and lazy. We were fat, sick and misinformed."
Darren Schmidt, D.C.
Dr. Darren Schmidt stressed the importance for U.S. nutrition policy to be based  on rigorous science. He explained the various stages of science and how the expert committee, by relying almost exclusively on epidemiological evidence, is relying on the weakest type of "Step 1" data that is meant for hypothesis generation only. This kind of evidence, he stressed, cannot show the cause-and-effect relationship that is needed to underpin population-wide recommendations. He also stressed that "there is no one diet for all Americans."
Antonio Martinez, J.D.
Antonio Martinez, J.D. talked about his own experience reversing diabetes and recovering from heart disease, including a heart attack, by pursuing a low-carb diet. He reiterated a common theme throughout the Houston meeting, namely that the DGA should be more inclusive of multiple dietary approaches. He concluded that "Americans need options when it comes to nutrition policy."